British giant dog valued at more than one meter in height and 100kg in weight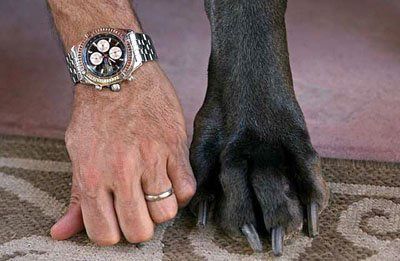 British 4-year-old giant dog George, from the shoulder to the forepaws of 1.1 meters and weighing about 111 kilograms. Only one looks like a blue Great Dane colt, in Facebook and Twitter have fans web pages, it is likely to increase over the previous record dog, as the world's tallest dog. It is the owner and more are being declared by the Guinness Book of World Records.

George, 7 weeks old, was adopted by a couple masters of David. David called it a monthly average eat 50 kg of food, the couple later had to drive it down their large double bed, let alone sleep in one bed.

Now the world's largest dog record belongs to the United States San Diego, Great Dane, "Titan." "Titan", now also a 4-year-old and weighs 86 kilograms, shoulder height of about 107.3 centimeters. However, George is in poor health, blindness, deafness, as well as epilepsy.
All right reserved!